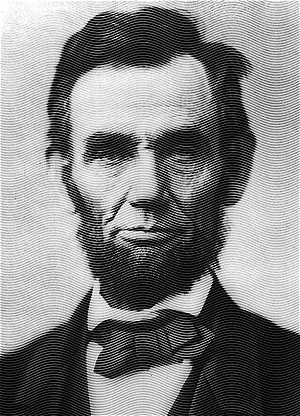 "You cannot bring about prosperity by discouraging thrift.
You cannot strengthen the weak by weakening the strong.
You cannot help the wage earner by pulling down the wage payer.
You cannot further the brotherhood of man by encouraging class hatred.
You cannot help the poor by destroying the rich.
You cannot keep out of trouble by spending more than you earn.
You cannot build character and courage by taking away man's initiative and independence.
You cannot help men permanently by doing for them what they could and should do for themselves."
Democrats are franticly looking to get something done on health care, even if it means branding concerned citizens skeptical of a government option as extremists, much as they had with Tea Party participants.
Yesterday, the Democratic National Committee issued the following statement regarding the recent backlash against their proposals for health care reform:
    "The Republicans and their allied groups- desperate after losing two consecutive elections and every major policy fight on Capitol Hill - are inciting angry mobs of a small number of rabid right wing extremists funded by K Street Lobbyists to disrupt thoughtful discussions about the future of health care in America taking place in Congressional Districts across the country."  
I'm quite confident, without doing any research, that the DNC never made similar attempts to marginalize the demonstrators being bused to the homes of AIG executives, or members of Code Pink who showed up at W's ranch in Crawford, Texas, or members of ACORN or the New Black Panther Party who turned up on election day brandishing clubs in an attempt to intimidate voters who hadn't yet seen the light on "hope and change."
Desperation is in the air. The afterglow of the November elections is dissipating and popular support for the Democratic brand of reform is dwindling; despite that, Democratic plans for universal health care may still become reality with some properly applied arm-twisting of "Blue-Dogs" by Congressional leadership. They recognize the urgency of getting something done and despite its unpopularity with a large number of Americans there has still never been a better time to sell government health care to the People. You can believe they will be doing just that during this August recess.
This is not just due to the overwhelming Democratic majorities in both houses of Congress and control of the Executive. No, despite recent setbacks, advocates of a government option could hardly have hoped for better circumstances in which to press their agenda. Doubtless more Americans than ever are open to some kind of reform and few would disagree that health care in America has become too expensive.
Consider, too, that fewer people than ever before develop a close relationship with a single, family doctor. In an increasingly mobile society, many people don't spend enough time in one place to develop a significant relationship with any particular physician; also fewer people are having children, which further reduces the necessity of a close relationship with a physician.
Furthermore, the decades-long trend toward employer-provided health care means that even when remaining in one place geographically, an employee may still end up financially incented to change physicians, either because his or her company changes its health insurance provider and their current physician isn't in the new provider's network, or perhaps a job change within the same area to another company that's insured with a different provider- same net effect. And some, such as those who tend to go to a physician only when ill, simply choose the network physician who can see them soonest in their time of need.
Thus, when opponents of the current proposals for health care reform suggest that, 'a federal bureaucrat is going to come between you and your physician,' it isn't personal and it doesn't resonate for many Americans. Besides, some would argue that a bureaucrat is already making health care decisions; "he just works for an insurance company instead of a government agency."
In the end, that last sentiment may be the coup de grace in making government-run health care a reality, if that day ever comes. Many people simply don't differentiate between a public and a private option. If anything, many who have seen the cost of health insurance and health care increase so rapidly without a government option are inclined to attribute these increases to the evil profit motive and assume the government option will be a more benevolent, more affordable one. Clearly the federal government isn't averse to operating at an ongoing loss, after all.
Another reason there has, until recently, broader support for a government option is that one word, that signature catch-phrase of the left, "change." Americans are tired of the status quo, and they don't see anyone promising anything other than the status quo, even as their health care premiums continue to rise.
 Republicans can cry foul and point out their alternative proposals for reform (consideration or debate of which have, of course, been roundly rejected by the Democratic majority), but the fact is, they may have brought a public health care option down on us all. The Republican Party had control of Congress for twelve years (six of those with a Republican in the White House) and they failed to do anything on health care except pass the largest single entitlement program since the Johnson Administration; of course, the ill-conceived Medicare Prescription Drug Program, like any good government entitlement, came in vastly over-budget (Medicare Drug Benefit May Cost $1.2 Trillion Estimate Dwarfs Bush's Original Price Tag- http://www.washingtonpost.com/wp-dyn/articles/A9328-2005Feb8.html).
(Paul Krugman overestimates Canadian enthusiasm for socialized health care)
It's still my contention, though, that government-run health care in the United States is a terrible idea, and I've said so frequently. I've also been asked frequently, "So what would you do to fix health care, then?" The answer begins with "diagnosing" what is wrong with the health care system and outlining some important considerations- not an uncomplicated matter.
1) Health care is not and cannot be, by definition, a Constitutional right.
The Founding Fathers believed that rights, as defined in the Declaration of Independence and further articulated in the Constitution, were God-given, that we were "endowed by our Creator with…unalienable rights." Rights, as the Framers described them, could not be bestowed upon you by government, but only by government infringed. They wrote extensively about this understanding that rights were innate and natural; rights did not require legislation. It is your right to speak your mind or own a firearm or worship as you please- those are rights; if the government (meaning taxpayers) subsidizes your speech or worship, or purchases your firearm for you, that's an entitlement.
So, if providing one person with health care requires the sacrifice of someone else- if it must be compelled by government redistribution of resources from one person to another- it isn't a right in the sense that the Framers of our Constitution meant it, which is the only appropriate context here. You may feel "entitled" to it, and you may argue that you deserve health care (even when it must be provided by someone else's labor), but let's get away from this Constitutional "right to health care" nonsense.
Anyone who says health care is a Constitutional right doesn't understand the Constitution; anyone who advocates making it a Constitutional right doesn't like or believe in the Constitution. The former group I call ignorant; the latter I call Progressive. We must first all admit, even proponents of government-run health care, that it isn't a right.
2) The broad strokes of any proposal are obviously open to criticism; however, a fair assessment requires avoiding what Michael Cloud calls "The Utopian Fallacy." In other words, "Don't make the perfect the enemy of the good."
Any solution out there doesn't have to be perfect, just better than either the current system or proposals for a government-run system. There may be no "perfect" solution to the "health care crisis," but neither has welfare cured poverty nor Social Security guaranteed a sound retirement for all of its beneficiaries. Policy is never as flawless in its execution as it is in theory.
3) The health care crisis in America is not a crisis of care- it is a crisis of cost, and perhaps of coverage, but not care.
Reform advocates can lament the "47 million uninsured in this country" all they want. The fact remains that nearly twenty percent are illegal aliens (which the Democratic Congress has never denied its proposals would cover; quite the opposite, most maintain doing so will further reduce costs by keeping them out of emergency rooms) and nearly half the uninsured could afford coverage if they wanted to pay for it. These tend to be the "young and bullet-proof" crowd.  As to the former, last time I checked, illegal aliens can have a difficult time purchasing insurance here, so naturally they fall into that category. Regardless of whether you feel we should be obligated to cover them, that they make up a substantial portion of the uninsured is worth mentioning.
The point is that people who require medical care are not typically being deprived of that care, or at least I have yet to see compelling evidence to the contrary. Texas has the highest rate of uninsured residents in the United States (in some part due to its high population of illegal aliens), and spent more than $600 million dollars treating the uninsured in 2006- that's state funds. It is estimated that Texans paid an average of $1,551 in additional health care premiums "due to the unreimbursed cost of care for the uninsured in 2005."
Under any plan, someone pays for those who don't have coverage, but that doesn't mean the uninsured are refused care. I think the American people would be more open to a dialogue about providing care, if only to the uninsurable- which is a far smaller number than the uninsured and, at least, a more fiscally responsible proposal. Why must the far Left insist on coverage for everyone?
4) An honest assessment reveals that it's largely been government interference that led to the health care crisis in the first place.
FDR's WWII era wage controls to curb wartime inflation led employers to offer health care as an alternative to prohibited wage increases. The first HMO's were created in this period, for example, largely to cover a number of unions. Subsequently, LBJ's Great Society created Medicare and Medicaid. These were the major steps away from privatization that have paved the way for our current crisis.
5) When I talk about a plan for health care reform that restores free-market principles to the health care system, I am arguing for a true, free-market solution, not for "big business" or special interests that dominate the current system.
There are roughly 1,200 lobbyists on Capitol Hill representing the pharmaceutical companies ALONE. While some would argue that unregulated businesses created the financial crisis, others would blame excessive government interference. I would suggest that big government and big business are often fused at the hip, and that it is becoming more and more difficult to tell where one ends and the other begins. While the majority of jobs in this nation are with small and mid-sized companies, large conglomerates have forged an obscene alliance with big-government. Consider this quote from a recent New York Times article on New York Senator Chuck Schumer's fundraising alliance with big business:
    "Mr. Schumer's political rise -- he moved in 1999 to the Senate, where he now has a party leadership post -- paralleled Wall Street's growing influence in Washington. As more Americans invested in the markets and financial institutions had a greater global reach, the industry came to rival the manufacturing sector as a driving force of the United States economy.  And in the 1990s, Democratic officials developed close links to a new generation of Wall Street leaders -- labeled ''New Moneycrats'' by one author -- who shared a free-market agenda.
Mr. Schumer became a magnet for campaign donations from wealthy industry executives, including Jamie Dimon, the chief executive of JPMorgan Chase; John J. Mack, the chief executive at Morgan Stanley; and Charles O. Prince III, the former chief executive of Citigroup. And he was not at all reluctant to ask them for more."
 http://topics.nytimes.com/top/reference/timestopics/people/s/charles_e_schumer/index.html
I think the Times gets it mostly right here, except for their criticism of the "free-market agenda." Again, excessive entanglement or political influence taints the free market. It is critical to understand the inherent contradiction at work here; while "businessmen" may advocate the virtue of free-market principles, individual businesses tend not to. In any business, as in life, self-preservation is a fundamental virtue. Businessmen will collaborate with statesmen to preserve themselves or increase their edge over the competition.
This cuts to the chaos created by excessive government interference. All businessmen believe in competition, but ask them if they would prefer to have a personal monopoly in their industry rather than labor in a competitive environment, and what would you expect them to say?
Government, whether due to corporate influence or purely political motives, cannot be allowed to undermine natural, competitive forces.  The free market cannot work unless business extricates itself from political interference. So, too, the possibility of political patronage, corporate welfare, bailouts, or other favoritism manifested in policy cannot exist. Government can regulate, but it shouldn't reward, shouldn't pick favorites- Goldman Sachs wins, Lehman Brothers loses and so forth.
The efficiencies achieved by competition, as Adam Smith intended, as our forefathers intended, are not assured when, for example, Bush's Medicare prescription drug bill prohibits negotiation of drug costs with the drug companies. Or consider our subsidy of corn-based ethanol, as opposed to the more efficient sugar-based ethanol. Clearly a political, rather than an economic, decision to reward a specific group.
Lobbyists, special interests, the opportunity to affect the favorable treatment of one company over another or one industry over another cannot exist. No favorable treatment or interference in the markets beyond right-headed regulation can be permitted under any circumstances. Limit excessive government influence on business and vice versa.
6) This includes the political resistance to tort reform. It is astonishing that politicians, supposedly eager to reduce the cost of health care in this country, haven't been quick to sink their teeth into the "wealthy" trial lawyers…until you realize that most politicians are wealthy trial lawyers. (http://www.allamericanblogger.com/8120/why-john-edwards-is-responsible-for-more-unnecessary-operations-than-greedy-doctors/).
We can only estimate the full cost of litigation- of medical malpractice insurance, what many physicians refer to as defensive medicine, and an unnecessary increase in utilization due to the threat of litigation, and its total impact on health care costs. Consider, for example, how many medical students now avoid certain specialties due to greater liability and its associated costs (http://www.modernhealthcare.com/article/20090707/REG/907079998).
The average neurosurgeon pays roughly $200,000 per year in medical malpractice insurance premiums.  What is the economic impact or the impact to care of this country producing, say, ten fewer gifted neurosurgeons or oncologists in the next 10 years? What does that do to care in an industry where the number of actual physicians has remained stagnant for years and the growth rate for nursing is around one percent? Where is the incentive to bring more qualified nurses and physicians into health care under the current system, let alone under a government system? How will efficiencies be achieved without a system that actually grows the number of health care providers?
In any case, there is no Democratic proposal for health care reform that includes any attempts at tort reform, which might mitigate the concerns of the best and brightest in our society and incent them to become doctors or nurses, to become the specialists we need rather than avoiding the attendant liability associated with those choices. Consider again the proposition that health care is a right. Consider that most hospitals (even private ones), given that right, collect less than fifty cents for every dollar they bill. As health care costs and the number of uninsured in this country increase, hospitals and physicians are being asked to bear a greater part of that cost, to make do with less because health care is a right- right?
Again, should government pick favorites based on contrived rights? What if the federal government legislated that 30% of all trial lawyers' billable hours were devoted to pro bono work? Or that architects and home builders spend 20% of their time working for Habitat for Humanity? Of course it's been government's obsession with winning loyalty among various groups or exercising various controls that's brought health care to this point to begin with. FDR proclaimed that his "Second Bill of Rights" included a Constitutional right to recreation. So, who should subsidize your next vacation? (http://en.wikipedia.org/wiki/Second_Bill_of_Rights)
This is how health care is different from most industries, and why free market forces there have been largely quashed:
7) Health care is already quasi-socialized.
Proponents of single-payer, government-run health care would argue that, 'we've tried the free market, and it hasn't worked.' No, we haven't- not in decades.  In actuality, we've moved further and further away from the free market. Forty-six cents of every dollar spent on health care in this country is government funded- Medicaid, Medicare, Tri-Care (veterans' benefits), S-Chip, various state-run health care programs, etc. Insurance companies typically reimburse physicians and hospitals for procedures at or near the Medicare reimbursement rates; so, in essence, the government has become the de facto standard as to how care is provided and what procedures qualify for reimbursement.
Even employer-paid health care has contributed to the problem of stifling free market principles, as private-sector employees and government workers alike are effectively distanced from an understanding of the true cost of their care. Often, they only understand what portion of the bill they are required to pay. Thus there is little incentive to consumers to manage not only their care but their costs- 'it's the same co-pay no matter how it actually costs,' or 'there's only a $10 savings to me to buy the generic so I won't,' less incentive to shop for a better deal on the cost of a procedure, and so forth.
The provision by private employers of health insurance coverage to their employees, it could be argued, was necessitated by the creation of similar benefits in the public sector and unions, with which it must compete for labor. While that, in and of itself, isn't inherently wrong, it does mean that the government model has had the effect of making us all less free. The choice to receive greater direct financial compensation in exchange for being responsible for your own health care coverage, for example, simply isn't available. This creates an entitlement mentality even among employer-paid private sector health care plans, where employees often do not view these benefits as an additional form of compensation.Insurance companies typically reimburse physicians and hospitals for procedures at or near Medicare reimbursement rates; so in essence, the government plans have become the standard for reimbursement. Medicare is the largest single health plan in the country, and often also largely a de facto standard for how care is provided, what procedures are covered, etc. for private insurance.has contributed to the problem that real market forces haven't been at work in the health care industry in a lon
So, government intrusion is largely responsible for the problems in health care today, and if it isn't obvious by now why that is:
8) Government is inefficient and wasteful. The free market works better.
The Founding Fathers wanted a limited central government, so they designed a system that would keep federal government meddling in state, local, and individual affairs to a minimum. The Framers wanted strife between the popularly-elected House and Senate (which was elected by the state legislatures prior to the Seventeenth Amendment), between large states and small, and between the three branches of the government. They sought to limit central government power to a few, essential functions such as defending the Republic and regulation of interstate commerce. Clearly, they did not believe, as progressive would argue today, that the general welfare clause was an open invitation to the federal government to do anything it pleased in the name of the collective good.
The Framers believed in the free market- that the proprietor of a business, the laborer, the consumer, would all act in their own self-interest and that the freedom to pursue those interests would produce the best overall outcome: the proprietor would pay labor a competitive wage to attract the necessary talent to produce a quality product that a the consumer would want; the laborer would work hard and improve his skills to maintain employment, gain promotion, perhaps learn a trade in order to become an entrepreneur; the consumer would seek out goods which met his requirements and were priced competitively. If the proprietor failed to live up to his end of the bargain, the consumer could always get his product elsewhere and labor could always gravitate toward a business which provided a better wage for its skills.
This is the argument for the free market; however, even free markets are not perfect. Business owners will sometimes treat workers unfairly, workers may steal or cheat their employers or the customer, and consumers may steal from or otherwise cheat businesses. The Founding Fathers understood that such behavior, particularly the exploitation of consumers or labor by business, would not be rewarded over the long-term though, and, thus, markets would largely police themselves. Thus government must regulate only where necessary and refrain from involvement elsewhere:
"But what is government itself, but the greatest of all reflections on human nature. If men were angels, no government would be necessary. If angels were to govern, neither external nor internal controls on government would be necessary. In forming a government which is to be administered by men over men, the great difficulty lies in this: you must first enable government to control the governed; and in the next place oblige it to control itself (emphasis added)."
--James Madison, The Federalist No. 51
Remember that it was the British Crown's tax on the American colonists' tea that led to the Boston Tea Party, one of the key events leading to the American Revolution. The colonists were protesting not only new taxes on tea, but a government-run monopoly on the supply of tea, with the East India Trading Company providing it, and a number of other goods, to the colonies. The East India Trading Company was chartered by Queen Elizabeth I in 1600. By 1773, "the Parliament of Great Britain (had) imposed a series of administrative and economic reforms and by doing so clearly established its sovereignty and ultimate control over the Company. The Act recognized the Company's political functions and clearly established that the 'acquisition of sovereignty by the subjects of the Crown is on behalf of the Crown and not in its own right.'" (http://en.wikipedia.org/wiki/British_East_India_Company)
Again, what we have instead of free markets today is often a competitive bidding or collusion among big-business and other special interests to influence big-government via campaign contributions, lobbying efforts, or the prospect of government taxation or control as with the auto companies, financials, proposed controls on executive pay, etc.
The federal government has embraced its obligation "to control the governed," but it does not "control itself." It favors particular industries over others, particular companies over others, various special interests over others. It does more than regulate, it too often directs behavior. Politicians are men, and as men, are no angels themselves. They may craft policy to reward trial lawyers over doctors, labor unions over investors, hedge fund managers and oil speculators over consumers, the pharmaceutical companies over Medicare beneficiaries, and the collective good over individual liberty.
Today, former elected officials and government insiders sit on the boards of major corporations, not because they understand commerce, but because they wield political influence. Jamie Gorelick, former Deputy Attorney General during the Clinton Administration, is "a member of the boards of United Technologies Corporation, Schlumberger, Ltd., the John D. and Catherine T. MacArthur Foundation, the Carnegie Endowment for International Peace, the Washington Legal Clinic for the Homeless and Legal Affairs… Even though she had no previous training or experience in finance, Gorelick was appointed Vice Chairman of Federal National Mortgage Association (Fannie Mae) from 1997 to 2003. She served alongside former Clinton Administration official Franklin Raines. During that period, Fannie Mae developed a $10 billion accounting scandal," for which none of the participants has yet been brought to account. (http://en.wikipedia.org/wiki/Jamie_Gorelick)
Meanwhile, United States Senators receive illegal, sweetheart mortgages (http://article.nationalreview.com/?q=MGI5MDc1ZTMzZWM4YjcxNTM2M2M3OWIxN2Y3ZDdkY2Q=).
And the Speaker of the House exempts American Samoa from the minimum wage increase (http://www.washingtontimes.com/news/2007/jan/12/20070112-120720-2734r/).
A true free market exists when the central government only regulates, but does not participate in health care system (commerce in general for that matter). Consider the characteristics of a truly free market, and contrast those with the characteristics of public sector programs:
In a free market the costs of goods and services are understood.
You may think your health insurance premiums are high, but that presumes that you know what they are, as you do with most things in the free market. A gallon of milk costs three dollars; a Gulfstream G550 will set you back roughly $65 million. We know this because the fiscally responsible Democratic Congress just bought three of them. Global warming implications notwithstanding, how many people could you provide with health insurance for $200 million? (http://blackpoliticalthought.blogspot.com/2009/08/congress-orders-three-elite-gulfstream.html)
With the federal government, however, the costs are typically obscured. Federal highway taxes represent the single largest portion of the cost of a gallon of gas (greater than profits to the oil company, cost of exploration, refining, transportation et al). How many people actually know how much? What about the other goods and services you purchase? Taxes on businesses are passed along in the cost of the products they produce. What percentage of the consumer goods you buy makes its way back to Uncle Sam? Who can say?
This is the modus operandi of big government. Payroll taxes and federal income taxes are taken out of your paycheck before you receive any compensation for your labor. This was not always the case. Prior to World War II, most people wrote an annual or quarterly check to the Treasury. During the war, the federal government began the practice of withholding to create more cash flow to meat wartime funding requirements. FDR said that when the war ended, so would the practice of withholding- it didn't. (Here's a good piece on the increasing burden of government taxation from 2005: http://www.thisonly.org/Articles/Income%20taxes,%20social%20security,%20and%20tax%20reform.htm)
Since then, the average American's taxes have gone up considerably, likely without his or her realizing it- people are just happy to get a tax "refund," or, if you live in California, an IOU. (http://www.associatedcontent.com/article/1371885/california_to_issue_ious_for_income.html)
Of course, if you do live in a big-government state like California, your only recourse is moving. If the rest of the country keeps barreling down the path toward "nanny-statism" you'll have no recourse at all, and neither will the rest of us- which is the second major difference between the free market and a public option:
In a free market, participation is voluntary, and actions have consequences.
Sure, you may have done some stupid things with your money. There was that time in college you couldn't quite make rent because you "needed" a giant bean bag chair, a really bitchin' lava lamp, and Allman Brothers tickets, but you learned a valuable lesson. You learned the difference between wants and needs. You learned a lesson in personal responsibility.
Big government isn't interested in you learning that lesson. Even as government requires that all citizens participate in its entitlement programs (either as recipients or taxpayers), advocates of public solutions will demonize the profit motive of private business. This is because big government advocates aren't interested in preserving choice and trusting you to choose responsibly- they have a better idea. Big government programs exist precisely because some people behave irresponsibly.
This is not a question which is up for debate. Yes, there are some people in this country who are genuinely unfortunate. (I personally believe these people usually pick themselves back up eventually- which is all entitlement programs are supposed to help them do); there are also a lot of people who chose to cut class to smoke weed with their friends, blow off their jobs, or rack up staggering levels of credit card debt and buy cars and homes they couldn't afford. There are people who don't save, who don't aspire to work but expect their needs to be met (by someone else) due to right of birth.
Legal immigrants to this country are eight times more likely to become millionaires that native-born American citizens! These are people who are often not fluent in English. Frequently, if they are educated, their degrees, professional education and designations, training and experience are not recognized here- so they must start at the bottom; often they come here with nothing, and still are eight times more likely to become millionaires.
This is more than a case of taking care of the "less fortunate" in our society. There is a growing entitlement mentality in this country, and government programs are mandatory because, whereas capitalism aims to entice those who can pay for goods and services, these programs air generally aimed at the least common denominator in our society- the least ambitious, the least responsible, the least able or willing to provide for themselves. This requires the participation of responsible taxpaying citizens to provide for what Andrew Wilkow calls, the "zero liability voter," those with no skin in the game, those who use far more in government programs and services that they will ever be expected to contribute. Those the rest of us subsidize.
As Thomas Jefferson said, "the government that governs least governs best, because the people discipline themselves." It is not necessary for the people to discipline themselves when government seeks to insulate people from the consequences of their actions in order to win their political loyalties. This is a far more insidious motivation than the pursuit of profit because, over time, subsidizing irresponsibility in the spirit of collectivism always erodes individual freedom.
This is a critical characteristic of big government- critical to its understanding. Jefferson and the other Framers made it clear that liberty both drives, and requires, individual responsibility. Big government advocates are not advocates of liberty, they are advocates of "freedom from responsibility," much easier to sell to the American people.
This cuts to the heart of the relationship between liberty and personal responsibility under an entitlement system. If the taxpayer, as Wilkow argues, has a moral obligation to fund government entitlements to the less fortunate, it means the relationship between liberty and responsibility is severed; the taxpayer bears the responsibility, whereas the recipient gets the liberty afforded by the taxpayer. What is the moral obligation of the recipient of benefits to the taxpayer? Under an entitlement mentality, there is none.
Thus, the government can only remove individual responsibility at the expense of liberty and choice, another critical difference:
In a free market, there is choice.
Not only is participation in government programs mandatory- it's limited. There's only one government retirement plan for ordinary people- Social Security; it's redistributive, inefficient, and on the verge of bankruptcy. The same would apply to a government-run health care plan- a one-size-fits-all approach. Again, government presents one compulsory solution based on the needs of the least common denominator and the political motivation to redistribute wealth and reallocate benefits.
With a free market there is no monopoly, but typically a number of options. For example, in the case of saving for retirement, individuals may choose to purchase any combination of commodities such as gold, mutual funds, stocks, bonds, CD's, REIT's or real estate, etc. and create a portfolio that fits their objectives and their tolerance for risk. Furthermore, they may choose from a variety of financial institutions to do so, including a number of banks, brokerage firms, and mutual fund companies. They can pay for professional advice or money management services, or they may manage their own investments through an online trading account, or employ some combination of services as they see fit.
Thus, the existence of choice in the free market creates competition and accountability. This drives pricing, service and innovation. A private business must be responsive- not stagnant. If its competitors can provide better service, better pricing, or a better product, a business risks losing its customers. Government has no such motivation to compete or innovate. Big government seeks to give, not to create.
Again, look to Social Security. In existence for more than seventy years, when it was created the "Normal Retirement Age" to collect full benefits was set at sixty-five. At that time, the average life expectancy in the United States was sixty. Yet even as the average life expectancy increased, and the number of recipients vastly increased, even as projected future obligations to an increasing number of retirees increased, the federal government simply increased payroll taxes- at least 24 times according to the Heritage Foundation (http://www.heritage.org/research/socialsecurity/cda01-07.cfm).
Not until 1983 did the government make any modifications to Social Security other than raising benefits to account for inflation and raising payroll taxes. When it finally did, it raised the Normal Retirement Age for the first time, and payroll taxes yet again. No proposals for privatization, no "outside the box" approaches to reform, and no efforts to repay the depleted Social Security trust through fiscal discipline- just tweak the retirement age and raise payroll taxes again. That's the kind of innovation we get in Washington, D.C.
What if the entire financial services industry continued to operate for nearly half a century under the assumption that most people wouldn't live past age sixty-five? Of course, inefficient, unresponsive businesses will fail in the long run; failed government programs go on forever, and their costs typically go up, whereas innovation often drives prices down. The cost of a Model T, for example, was cut in half after Henry Ford developed the assembly line without government assistance.
Even with regards to health care, which, as I've said, is not working in a true free market under the current system, the profit motive and what few remaining market forces are at work have proven to drive greater medical innovation in the United States anywhere in the world. This spring, the National Center for Policy analysis released a report (http://www.ncpa.org/pdfs/ba649.pdf) finding that the United States had a hand in at least eight of the ten most important recent medical innovations, far more than any nation, let alone any nation that provides national, government-funded health care. Again, there will be little incentive to innovate under socialized medicine, only to distribute, regulate, and ration care.
Another advantage of the free market over a government solution is that the power of commerce to influence behavior is limited. Businesses cannot compel people to buy their stock, force their employees to accept unfair working conditions (and let's face it, the taxpayer "works" part-time paying for government services), purchase their products or services, pay a greater price for the same product or service as someone else based on income (as the federal government does), or repeatedly gouge consumers. As long as there is competition, businesses must run efficiently in order to attract labor, investors, and customers.
Also, in the free market there is regulation. Businesses are regulated by government; however, government must, as Hamilton noted, 'be obliged to regulate itself.' Further, government is less accountable, or at least, made to account for itself less frequently. Businesses are accountable to their customers, their owners or shareholders, their Board of Directors, and to the government. Elected officials face a performance evaluation every two-to-six years, while in the free market stock prices fluctuate daily. Sales figures, profits, and losses are reported every quarter.
Typically, too, politicians face only one competitor- the other "major" party. Further, nearly half the population does not vote, and much of the voting population may be either uninformed, vote consistently along party lines, or vote based on their general feelings about a particular political party rather than the particular candidates on the ballot. (Voter redistricting is also structured to favor the incumbent candidate.) The result is a predictable one- Congressional incumbent re-election rates typically exceed ninety percent. (http://en.wikipedia.org/wiki/Congressional_stagnation)
With that kind of job security, where is the incentive on the part of our elected officials to be fiscally responsible, to consider the long-term implications beyond the next election, or worry about the United States Constitution? Rather, they remain more preoccupied with how best to buy votes and remain in power.
If a business owner were to use money in his company's pension plan to pay business expenses or fund an expansion, he would be dragged away in handcuffs. Likewise, he must assure that the pension plan meets "minimum funding requirements" by maintaining assets of at least eighty percent of what would be necessary to meet all present and future benefit obligations to his retired employees.
Congress, on the other hand, has been taking money out of the Medicare and Social Security trusts since the Johnson Administration. That's four decades over which Medicare and Social Security funds that were supposed to remain in the "lock box" of their individual trusts have been being emptied for other government spending. No minimum funding requirement, no assets trust- just trillions of dollars worth of IOU's from the federal government. Forty years of government theft and broken promises to repay the money removed from the two trusts, and still little outrage about this decades-long theft and massive debt. How's that for accountability?
Ultimately, when government ventures outside its Constitutional parameters, it hasn't had a lot of success. Do you trust the government to get it right this time? Do you trust the "more government" solution? What evidence, what confidence can you possibly have- what experience that would lead you to believe that a country that spends far more than any other in the world per student in its public schools would produce the mediocre results we do when compared to other industrialized countries can manage eighteen percent of the US economy?

Ask yourself, is it coincidence that all of the industries which have contributed most to the financial meltdown are the ones who are most heavily regulated by, dependent on, or intertwined with government- financials, automotive, insurance companies, lending, housing, energy? That the areas of consumer spending with the highest rates of inflation are ones with high levels of government subsidy, such as health care, college tuition, and housing?
Our current President has said that 'it shouldn't fall to the government to be picking winners and losers': More and more, that's all this Congress and the White House have done, and it hasn't improved anything. Fossil fuels lose, alternative fuels win; Chrysler preferred debt holders lose, United Autoworkers wins; Lehman Brothers is allowed to collapse, Goldman Sachs gets a bailout- the political motivations behind which I won't delve into at this time.
If you look at the states that are in the worst financial shape, they are the ones that already have the highest taxes, the most state and local government programs, and typically a higher percentage of union employees as opposed to right-to-work states with low taxes and fewer programs. Poverty and unemployment rates are also higher these states- California, New York, New Jersey, Michigan, Ohio, Massachusetts.California, Ohio, Michigan, Massachusetts, New York, New Jersey.Goldman whose rampant speculation in oil significantly contributed to last summers skyrocketing oil and gas prices and who will make millions tading carbon-offset credits on the open market if "cap in trade" becomes law). This active, selective interference is beyond regulation- it is direct interference. Next time a contract comes up to upgrade a federal offices auto fleet- think GM will get the contract or Ford (regardless of the competitiveness of the bid). Is that fair to Ford shareholders, employees, etc?
If liberal, big-government ideology is the path to prosperity, how have such policies fared at the local level? Here are the ten cities with the highest poverty rates in the country:
Detroit, MI (1st) hasn't elected a Republican mayor since 1961
Buffalo , NY (2nd) hasn't elected a Republican mayor since 1954
Cincinnati, OH (3rd)hasn't elected a Republican mayor since 1984
Cleveland, OH (4th)hasn't elected a Republican mayor since 1989
Miami, FL (5th) has never had a Republican mayor
St. Louis, MO (6th) hasn't elected a Republican mayor since 1949
El Paso, TX (7th) has never had a Republican mayor
Milwaukee, WI (8th) hasn't elected a Republican mayor since 1908
Philadelphia, PA (9th) hasn't elected a Republican mayor since 1952
Newark, NJ(10th) hasn't elected a Republican mayor since 1907
The areas of consumer spending the costs of which we have seen increase vastly more rapidly than inflation are the ones with the highest levels of government subsidy, such as health care, college tuition, and, until the bubble burst, hous
2) The areas of consumer spending the costs of which we have seen increase vastly more rapidly than inflation are the ones with the highest levels of government subsidy, such as health care, college tuition, and, until the bubb
Ask yourself why we continue to look to big government programs or handouts, regardless of the party that advocates them? This is not only about health care- it's about whether big government solutions work or look good on paper. America needs to decide whether the security blanket of big government is going to prevail over the seemingly outmoded concept of individual liberty.
Private businesses are prohibited from competing with the Post office or Amtrak, yet both still operate at a loss. Medicare is defrauded of $60-100 billion annually. Combined, Social Security and Medicare are underfunded by somewhere in the neighborhood of fifty trillion dollars! Government spending as a percentage of GDP is now at 41% - the same as Canada. Forty three percent of last year's budget went to Medicaid, Medicare, and Social Security obligations; with its share of interest on the debt it's accumulated, that's roughly half our budget on three massive entitlement programs.
Are we really considering layering on another massive, wasteful, ineffective, mandatory government program? What compelling reasons could anyone have to believe that this program will be different? And what confidence does Congress have in an effective government-run option, given that they've chosen to exempt themselves from participating in it?
No, the free market isn't perfect- but for every Enron, AIG, or Bernie Madoff, there are dozens, perhaps hundreds of examples that prove that the free market still works better than government bureaucracy. And lest we forget that the federal government often plays a hand in the failings of commerce, it is big government who selects (and oversees) the contractors who engage in price gouging, that failed to uncover the largest Ponzi scheme in America when it was first reported to them ten years ago.
It is the government that coerces the free market in an effort to influence what cars it builds, to whom it loans money, and what it can charge for health care services. It is government who makes the rules- the problem is, government has simply become too big to enforce them. Perhaps smaller, Constitutional government is the answer. At least, that's where I'd start.
(Assuming I could get everything I want) The Solution:
1) Apply the 10th Amendment:
The Tenth Amendment states that, "The powers not delegated to the United States by the Constitution, nor prohibited by it to the States, are reserved to the States respectively, or to the people."
The United States was not created as a Democracy, whereby 51% of the total population could tell the other 49% what to do. The United States was meant to be a Republic of independent states. The concept of majority rule while assuring minority rights is fundamental to our nation; it permeates almost every aspect of our system of governance- the criminal justice system (rights of the accused), our electoral college, system of representation (with its equal representation of the smaller states in the Senate), property rights, and on and on.
This also includes the rights of individual states and citizens, which should rightly be invoked in all matters where powers are not specifically delegated to the federal government in the Constitution. And nowhere in the United States Constitution does it state as a power of the federal government to provide health care or health insurance to the people. States must assert their 10th Amendment rights to reduce federal government meddling, not only in health care, but in all areas not specifically delegated to it.
By assert, I mean in the courts- repeatedly and not on issues confined to health care- but a coordinated, persistent campaign by the states to assert their constitutionally reserved rights until the federal government gets the message to back off. The federal government has intruded in state matters for decades with relative impunity. The Judiciary must be compelled to address the issue of states' rights and either stand on the side of the individual states or impart to the central government power it was not meant to have, and do so on the record.
Further, I would suggest that individual states could then implement their own reforms; I would suggest requiring catastrophic coverage for all residents, just as they do liability insurance for drivers. Catastrophic coverage for all citizens would be far less expensive than carrying full-blown health insurance coverage and indemnify the taxpayers and healthcare providers from subsidizing claims over a certain amount, say $25,000.
States would determine the minimums, whether to require coverage for illegal aliens, etc. Individuals wanting more coverage could purchase individual policies to fill in the gaps for less expensive, more common utilization, office visits, prescription drugs, etc., which are the larger component of health insurance premiums.
2) Repeal the 17th Amendment:
"The Senate of the United States shall be composed of two Senators from each State, elected by the people thereof, for six years; and each Senator shall have one vote. The electors in each State shall have the qualifications requisite for electors of the most numerous branch of the State legislatures.
When vacancies happen in the representation of any State in the Senate, the executive authority of such State shall issue writs of election to fill such vacancies: Provided, That the legislature of any State may empower the executive thereof to make temporary appointments until the people fill the vacancies by election as the legislature may direct. This amendment shall not be so construed as to affect the election or term of any Senator chosen before it becomes valid as part of the Constitution"
Under Article I, Section III of the United States Constitution, US Senators were to be chosen by the vote of their respective state legislatures. This was meant to serve as a part of the overall system of checks and balances, making the Senate a more deliberative, less populist body than the House- appointment by the state legislatures would buttress states' rights.
Isn't it fascinating, the rate at which federal government power has expanded since the passage of the 17th Amendment in 1913 directed that Senators be elected by popular vote? Now, Senators are more accountable to Senate and Party leadership (read: the federal government) for overt support and funds to finance their next re-election campaign.
Now, in the Senate as in the House, it's get along to go along. Repealing the 17th Amendment would mitigate political expediency in the Senate and, effectively, in Congress as a whole.
3) Tort Reform:
Not so heavy handed as to deny deserving plaintiffs quality representation, but enough to keep frivolous litigation to a minimum.
4) Regulatory and Legislative Reforms:
No more corporate welfare, no more subsidies, no more federal government money for non-profit organizations, issue advocacy groups, etc. All are forms of influence peddling, taxpayer funded favoritism.
One set of rules, tax laws, etc. for for-profit entities, one set of rules for non- or not-for-profit entities (or as close to it as possible). If businesses or non-profits can't make it without subsidy- they can't make it. Individual states or municipalities may offer tax incentives to draw in businesses or organizations; however, the federal government should stick to regulation. If government wants to stimulate the economy, perhaps it should cut corporate tax rates for all businesses- not just some.
Obviously certain industries will be regulated differently that others, but within those industries application of regulations, tax treatment, and so forth should be uniform. It is not the role of government to exert influence towards a political end or pick favorites. The free market will decide what the consumer wants and what organizations receive charitable contributions.
Campaign finance laws need to be beefed up. No campaign contributions from GSE's Fannie Mae and Freddie Mac. These are quasi government entities and should remain above the fray. If corporations want to lobby for broader reforms such as lowering corporate income tax rates or changes in regulatory laws, fine; however, there can be no semblance of direct quid pro quo aimed to give one company a competitive edge in the marketplace.
Further, members of Congress should not be investigating themselves; rather than a bi-partisan committee made up of fellow legislators who may have a political axe to grind, someone outside of Congress, even outside the partisan (who are we kidding?) Justice Department should be handling ethics investigations and complaints.
This could be someone (or a group of some ones) out of the Judiciary branch such as a retired justice. In any case members of Congress (and former members of Congress) need to be made to account for the practice of trading political favors for campaign contributions, speaking fees, and salaried seats on corporate boards.
Penalties need to be made tougher as well, including the potential for substantial fines and jail time (in addition to loss of one's seat). Stronger penalties should be applied to businesses that seek to gain a competitive edge through legislative channels. Further, the authority should be established to remove Congressmen from office simply for violating the spirit of ethics laws, attempts to circumvent them rather than breaking them, similar to "conduct unbecoming" in the military.
No $300,000 price break on your home because the wife of a campaign contributor purchased the lot next door. No "Friends of Angelo" break on your mortgage. The Framers intended for members of the legislature travel to Washington and make the laws, then go home and live by them, not be above them. Members of Congress already make a healthy salary and the vast majority are already wealthy to begin with. No more special favors. You are an ordinary citizen who has been honored by your state or district with the privilege of representing the people. Stick to your job description.
5) TERM LIMITS!
6) Medical/Health Savings Accounts and Tax Incentives for Individual Insurance:
Responsible, rather than irresponsible behavior, by individuals should be rewarded. Increasing incentives for individuals to carry their own coverage (which is portable, and thus eliminates the risk of losing coverage due to termination) should be provided. Further, individuals should be able to make tax deductible contributions to medical savings accounts to cover co-pays, deductibles, co-insurance, hospice care, etc.
Such accounts should be flexible- they should be invested as the account-holder chooses (within reason), gifted or willed to a dependent; the important thing is that the funds not be managed by the federal government.
7) Tax Incentives for Employers:
Further, employers should be incented to increase each employee's compensation for their employees by a percentage or dollar amount comparable to the cost of providing basic health insurance to the individual or comparable to the cost of basic individual coverage in the marketplace. Also, tax incentives could be provided for employers to make contributions to their employees' medical savings accounts.
8) Allow insurance companies to customize coverage more:
State mandates make it impossible to sell the same policy in Texas as you sell in California; in many of these states, for example, a sixty year old, post-menopausal female must still carry pregnancy coverage on their policy. In many states, all policies are required to include mental health and substance abuse benefits, which drive up the cost as well.
Allowing insurers to sell a customizable policy and for each individual insurance company to sell across state lines (and the same types of coverage) would cut down on the administrative nightmare that is the current system. It also increases the number of competitors across every state.
Allowing every person to decide if they want to purchase only state-mandated catastrophic care, more expensive albeit relatively basic expanded care, or a full blown "Cadillac" policy will drive costs down because individual consumers are presented with many choices- co-pay or only co-insurance, which benefits to include, etc. Further, if everyone pays for at least catastrophic care, this too increases the risk pool as it drives down the costs absorbed by the insured when the uninsured face a catastrophic event.
9) Medicare Reform:
First, instead of creating a new program for the uninsurable, Medicare or Medicaid would cover the uninsurable- not the uninsured. The number of uninsurable or those whose pre-existing conditions that make health insurance unaffordable to them can't be more than five to ten percent of the 40-plus million uninsured the "public option" seeks to cover.
Assuming that the uninsurable can still work, I would require they pay at least a fixed percentage of their total income to the plan- no totally free lunch when the government provides you with something you can't get on your own. That should particularly be the case when someone failed to carry even minimal coverage prior to their illness or their insurer would have been forced to cover them regardless of their condition; pre-existing is often another way of saying, "I didn't have health insurance when I got sick because I didn't want to pay for it- now I need it and can't get it, so someone ought to give it to me."
Here, too, beef up enforcement to cut down on Medicare and Medicaid fraud. As mentioned before, $60-100 billion dollars is defrauded from the Medicare system annually. Stealing taxpayer money under the pretense of providing care is the worst kind of bad behavior, and should be punished accordingly. More resources should be devoted to flushing the fraud out of the system; they will pay for themselves ten-fold.
10) Big government phase-out:
Over time government needs to pull out of the business of providing health care at all- with the only exceptions being the destitute and the uninsurable. There is a far smaller price tag associated with those groups, and as people move out of these groups they are expected, as we expect of most grown-ups, to be responsible. One thing liberals don't seem to understand is that society does not consist of fixed groups, but is a dynamic mix of people whose situations can and do change over time. Not everyone who is rich today will be rich a year from now, and the same can be said of the poor.
People's lives, their situations change, or that is to say, they change them; however, human nature being what it is, they are far less inclined to take steps to change them with the federal government fostering a sense of dependency, a sense of entitlement, and the mentality that they are helpless victims who cannot improve their situations. As has been said many times, government programs should be a "hand up," not a "hand out."
That said, I would begin by exempting anyone who has never paid into Medicare from paying into or participating in it and work backwards from there.
Excessive government interference not only enslaves those who rely on entitlements, it makes the rest of us who are expected to "be patriotic" and pay for those entitlements less free. There is no free lunch- no one receives something for nothing unless someone else pays for it. So the next time someone tells you the government should provide health care, ask him if he has some free time and offer to drive him to the doctor and pay his bill. At the end of the day, that's what he expects, isn't it?
Your senators and your representative are home for the August recess. You can find them at: http://www.usa.gov/Contact/Elected.shtml; call them and ask them what compelling reason they have to believe single-payer or government run health care will work? Ask them where it is provided for in the United States Constitution?
And I'll ask you, how many times did I mention "you know who"?